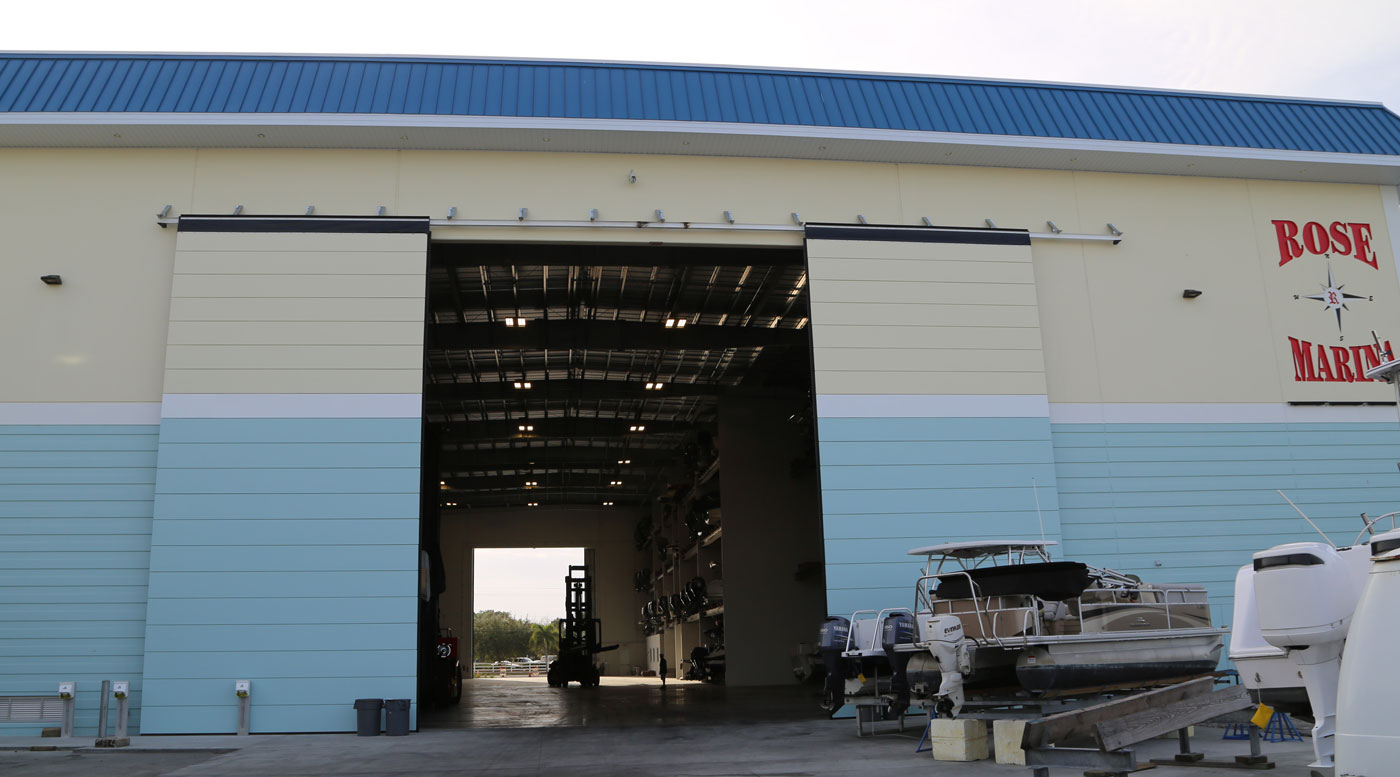 Wll Bilt Industries' reputation for excellent doors is what drives peope to purchase their first door from us and continue to come back for more!  Our ability to design, manufacture and install doors of all types in environements other door companies are unwilling to touch is what sets us apart from the competition.  These are just some of the reasons Rose Marina in Marco Island, Florida sought out Well Bilt Industries to provide two bottom rolling door systems for their concrete boat storage house.
Rose Marina stores boats of all shapes and sizes for third party customers.  Door size, security and reliability were all major concerns.  Rose Marina put their trust in Well Bilt Industries to close up and secure two holes at each end of their boat house.  We fitted this industrial style building with two 40′ wide by 40′ tall bi parting bottom rolling door systems with electric drive Hercul Eze® door operators.
To protect the door from the harsh ocean environements of South Florida and ensure many years of worry free operation, we galvanized the door frames and beefed them up to withstand a 170mph wind load.
Safety. Security. Reliability… Well Bilt Industries!