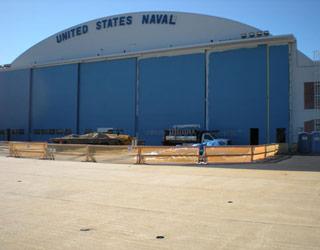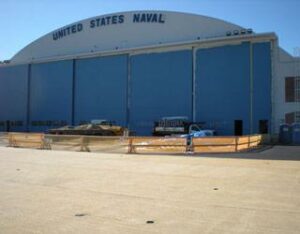 Project Specs:
(3) 160′-0″ x 40′-0″
(1) 160′-0″ x 40′-0″ (complete Jan. 2012)
(8) Hercul-Eze® 500-SW Direct Drive Operators
At Well Bilt Industries rolling hangar doors is what we do best. Realizing that the consumer has many choices when selecting a hangar door company, Well Bilt Rolling Doors are priced economically and designed with the installer in mind.  We pride ourselves on supplying a quality door that is more than just a kit.  We Retro Fit all door sizes in all industries. The industries we serve are aviation, agriculture, marina, industrial, commercial, residential, etc.  Whatever your retro fit door needs are we can fit it! Our friendly staff is available to help you design and manufacture your door. Well Bilt's long experience in designing hangar doors to meet the windload and designs required for compliance puts us above the rest. Rolling Doors are without a doubt the most reliable and most cost effective solution to any commercial operation.  This is impart to the fact that they have the ability to be opened and closed without the required power system, therefore they can be operated with minimal cost when power is out.  These are just a few reasons why Well Bilt Industries should be your choice for your hangar door needs.