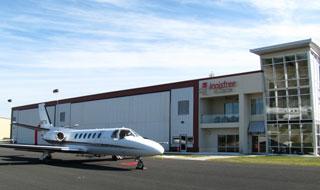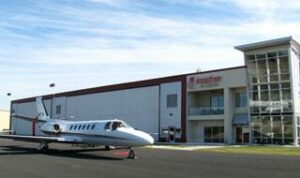 Project Specs:
(1) 80′-8″ x 26′-6″ Bi-Fold Door System
(1) 60′-6″ x 26′-6″ Bi-Fold Door System
This Well Bilt Bi Fold door is located in Pensacola, FL and was a new construction project. It required two door systems each custom manufactured to meet the requirements. At Well Bilt we offer a vairety of custom steel doors for more than 30 years, with experience in aviation, marina, industrial, residential and military industries.  With the variety of products including bi fold, bottom rolling, swing-out, one-piece hydraulic doors and blast doors. Additionally, Well Bilt's Hercul-Eze operators are available in five models. Well Bilt Industries is a woman owned business that has been a long time manufacturer of custom steel door systems primarily for aviation, marina and industrial facilities. All doors are manufactured in our plant in Williston, Florida. Well Bilt supplies door systems for a wide range of hangar projects. All door systems are warranted for one year fromt he date of purchase against defects in material and workmanship. Also all door systems are factory tested prior to delivery, factory testing is video taped and includes component, installation, maintenance and general operation details. A copy of this video will be duplicated and forwarded to the customer. Well Bilt will provide each customer with an "Owner's Manual" which details the specifics pertaining to their custom door system.