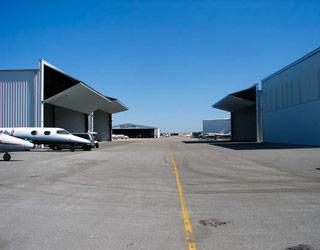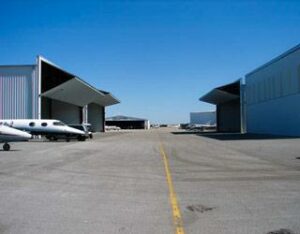 Project Specs:
(8) 80′-8″ x 32′ Bi-Fold Door Systems
(2) 60′-6″ x 21′-9″ Bi-Fold Door Systems
(2) 90′-8″ x 36′-9″ Bi-Fold Door Systems
At Well Bilt Industries our bi fold door systems are constructed to comply with all codes and specifications provided at the time an order is initiated. Wind load compliance certification by a professional engineer licensed to practice in the state of Florida is available if required.  Well Bilt Industries is a Miami-Dade County approved Hangar Door Manufacturer and was issued a Certificate of Competency. Well Bilt bi fold door systems are warranted for one year from the date of purchase against defects in material and workmanship. Well Bilt will provide each customer with an "Owner's Manual" which details the specifics pertaining to their custom door system. Our Bi Fold door systems are factory tested prior to to delivery.  Factory testing is video taped and includes component, installation, maintenance and general operation details. A copy of this video will be duplicated and forwarded to the customer. Heavy duty hinges are welded on the doors by Well Bilt, the number and location varies with door size and wind loads requirements.