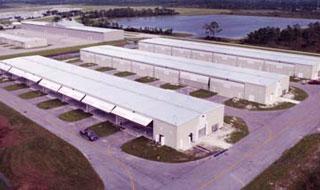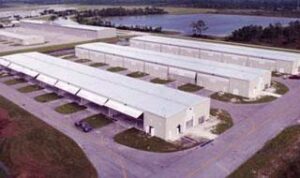 Project Specs:
(78) 44′-8″ x 17′-6″Bi-Fold Hangar Doors
Palm Beach County Airport Authority started developing the releiver airport located in the norther part of Palm Beach County.  This was a brand new airport and in need of aircraft hangars for the growth required to rduce traffic at PBI.  The PBIAA selected Well Bilt Industries, to supply the bi fold hangar doors for the first phase of the development.
Subsequent phase 2 & 3 went out to competative bid for the bi fold hangar doors and Well Bilt Industries was the successful bidder for the bi fold hangar doors.  The doors used on all three phases are still in use today and with the exception of standard preventative maintenace the hangar doors operate flawlessly.  Seventy Eight (78) doors in one location is an impressive accomplishment for one company,but it is only one of the many places you can find our hangar doors.
Well Bilt has been requested at other Palm Beach County Airports since, including the Trauma Hawk Helicopter facility located at PBI. When you conisder your hangar door requirments, consider the clinets we have served, and then ask is a Bi fold hangar door from Well Bilt Industries USA, right for your aircraft hangar.
***UL-LISTED***