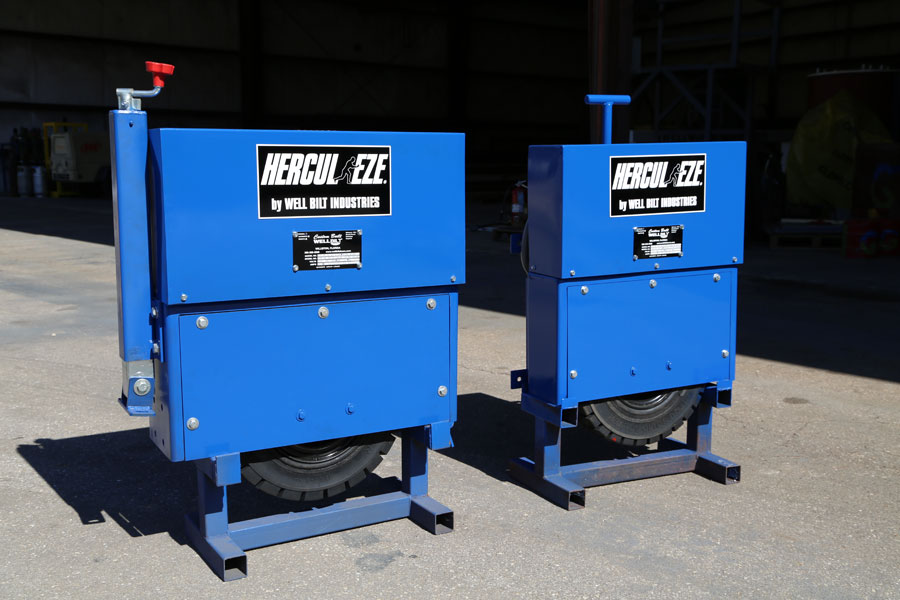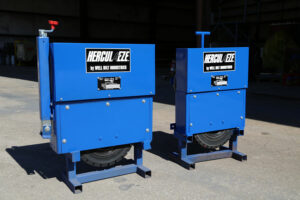 When people discuss the gold standard of hangar door controls and operators they are discussing the blue Hercul-Eze® by Well Bilt Industries. For over thirty years, the Hercul-Eze® Hangar Door Operator has been manufactured by Well Bilt and has evolved into the premier system of hangar door operators for the industry.
"The continued innovation and manufacturing techniques are what make the Hercul-Eze® the only choice when choosing the correct hangar door operator" says Mark MacDonald, Vice President of Well Bilt Industries USA LLC. Well Bilt has a technical team of designers and engineers that have perfected the design for a hangar door operator that is far superior to the competition. When comparing Well Bilt's Hercul-Eze® to the Norco Electric Hangar Door Wheeler here is a fact: Hercul-Eze® has three different traction wheels to choose from pneumatic, foam, or solid wheels. Where as Norco Universal Door Systems has pneumatic wheels only. When it comes to the adjustability of the operator Norco's product needs wrenches and other tools to set it up for one surface condition. The HURCUL-EZE Hangar Door Operator has a built in tensioning jack to allow ground personnel to adjust on the fly for varying conditions, such as snow or ice.
Other competitors, such as AeroDoor, do not even come close to the "bullet proof and versatility" of the Hercul-Eze® Hangar Door Operator. Their operator systems are bulky and do not have the ability to drive the heavier doors. They also do not have the easy installation process of the Hercul-Eze® Hangar Door Operator. Our motors and drives are made in the USA and all of our products are tested prior to shipping to your location.
Well Bilt is proud to offer NEW PRICING starting at $ 4,950.00 for any Hercul-Eze® 100-150-200 series operators! This price includes the control panel and operator in single-phase 220V.
Hercul-Eze® 300 $5,995.00
Hercul-Eze® 500 $7,595.00
Accessories available upon request:
460 Motors
Cabling and Festoons
Braking Systems
Photo Eyes
Safety Horn
Safety Strobes
Safe Edge and Relays
Interlocking Devices for Doors
Automatic systems including the SMART Phone exclusively offered by Well Bilt